Interview to Anders Langworth, founder of Bankers for Climate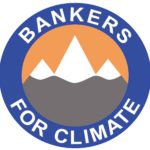 Massimo Preziuso interviews Anders Langworth, Founder of Bankers for Climate
Hi Anders. We are very happy to interview you to understand the mission of your initiative for supporting sustainable development by leveraging the potential of the financial sector's professionals.
What exactly is Bankers for Climate and what is its mission?
Bankers for Climate is a climate change movement for employees in the global financial industry. The purpose is to drive change from within the industry. It is a call to action and a tool which will both address the knowledge gap in the industry and enable all bankers to make a difference. No matter what they do in their daily job, this is both the opportunity and the time to act.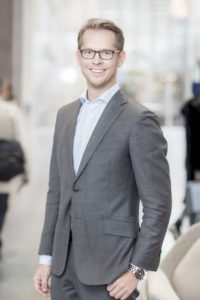 How do you think a network like this can drive change in investments and policy making in the short and medium term?
Strong collaborations like UNEP FI, UN PRI, IIGCC, Climate Action 100+, the new Principles for Responsible Banking and the EU Commission Technical Expert Group are all fantastic initiatives and the ones which will drive change in investments and policy making. The problem with these, is that in reality it is very few of the employees at a normal full-service financial institution who knows about them, why they exist and how they operate. Bankers for Climate will rather complement these and drive change from grassroots engagement level, instead of policy.
The objective is to:
encourage increased focus and action from leaders of the financial industry

Increase knowledge and engagement amongst employees in the financial industry and enhanced focus on innovative and sustainable financial solutions

increase awareness in society about the financial industry role in fighting climate change
From your special position, are you optimist on the role that finance will play in solving Climate Change?
Yes, I am an optimist since more and more people understand that the financial industry plays a key role in fighting climate change, since it interconnects with all sectors.  Banks and other financial institutions manage enormous amounts of capital, which in its essence is the number one tool to drive change, by reallocating to more sustainable solutions. According to United Nations Environment Programme Finance Initiative (UNEP FI) the transition to low-carbon and climate-resilient economies require investments at a magnitude of at least USD 60 trillion, from now until 2050. In other words – there will not be a lack of opportunities to allocate capital, so we should be optimistic.
Stranded assets in the fossil industry: which is the best behavior for a sustainable investment firm toward the massive stranded assets of the fossil industry and its related climate risks?
I am sure that we will see continued increased speed regarding the transition to a new energy mix, where renewables become more and more attractive. This will naturally, in the longer run, have an impact on fossil investments.  The energy demand will of course continue to grow, given the increase in population and socioeconomic factors, so we really don't have the choice to continue in the path we have been on.
Do you think that the artificial intelligence driven digital revolution of these days is already impacting sustainable investing at a corporate level?
I don't think we are there already. Many large companies are still struggling with the use of AI in practice. However, I have no doubt that AI will be a strong enabler for faster and better analysis in the future.
We think that an initiative like Bankers for Climate would benefit from the interaction with NGO and research centres. Do you agree on that?
Absolutely agree! Collaboration is the best way to achieve real impact. Bankers for Climate is fully scalable on global level since it can reach all the 66 million employees of the financial sector. It is also replicable since the activities done in one country/region can be implemented in, or tailored to, other places. The best way to do this is together with other platforms.
The initiative will seek dialogue with UN, Bankers Associations, NGOs, financial industry actors and other relevant organisations with the purpose to collaborate through shared awareness and joint efforts to increase impact. However, Bankers for Climate will be very careful when it comes to entering formal partnerships, to make sure it remains independent. Formal partnerships with private actors in the financial industry will for this reason be avoided.
Thank you!